What jewellery repairs do House of McCue provide?
Often we hold Jewellery close to our hearts, its value measured in sentimentality rather than cost and we know the heartbreak and devastation that can be caused should you accidentally damage it. Whether it be fragile Earring posts, worn Rhodium plating on sentimental rings or even a snapped necklace or bracelet the House of McCue team has got you covered.
House of McCue offers an extensive jewellery repair service across the UK using safe and secure, reliable postage. The whole process is taken care of by our online jewellery system, from the estimate, to processing and once payment has been received your jewellery will be returned in the same manner.
We also provide a call-in service (by appointment only) for local customers, simply book an appointment to arrange when you will drop off your jewellery, get a quote and we will alert you when the item is ready for collection.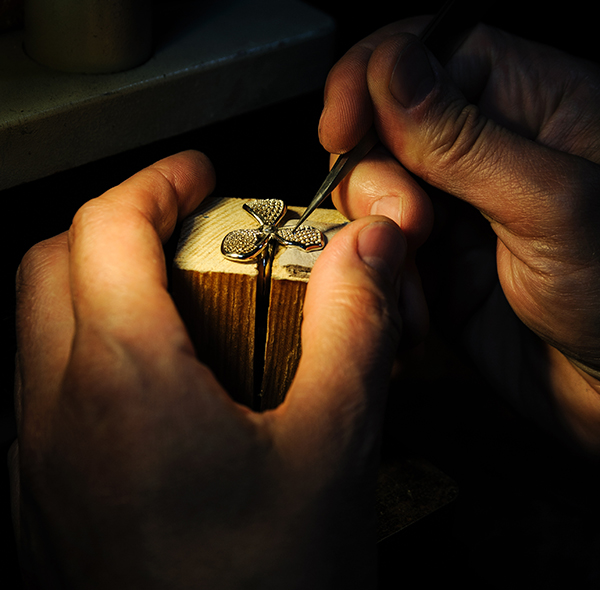 Bespoke Redesign / Remodelling Service
If you have a box of old, dusty jewellery tucked away at the back of your dresser, why not repurpose it into a beautiful bespoke jewellery piece for you or a loved one?
Our expert goldsmiths have created a host of wonderful designs for existing clients. Choose from rings, necklaces, earrings, cufflinks and many more, if you can dream it our jewellers can craft it.