It's been a busy week for the jewellers at House Of McCue
Our master craftsmen have been working their fingers to the bone this week with a flurry of bespoke jewellery commissions and remodelling jobs being booked online. In this blog we will be showing you some of our favourite pieces to come out of this week, from stunning traditional earrings to unique crossover rings, we think there is a little something for everyone. So without further ado, let's get stuck in.
Ladies Bespoke Platinum & Diamond Halo Ring
One for the ladies, this beautiful, traditionally styled Halo Ring is quite the conversation starter, it has been constructed from high-quality platinum, but perhaps what makes it most interesting is that it is a remodel, owing to the fact it perfectly emulates the Georgian Halo Ring style of the early 1700s. 
This ring was created from our clients existing wedding and engagement rings before being set with an exquisite large diamond which helps the piece to catch the light, setting off its already elegant style.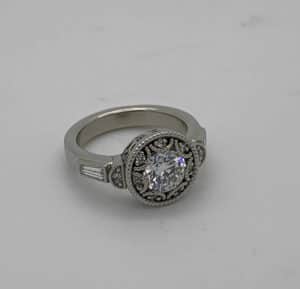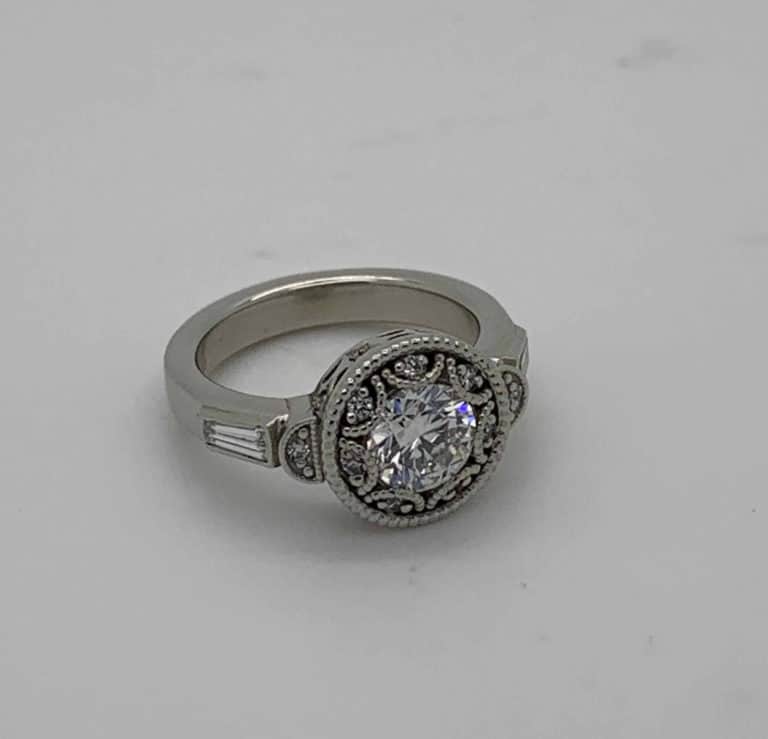 Ladies Yellow Gold Sapphire and Diamond Hoop Earrings
These stunning earrings make for a charming statement piece, constructed from 9ct yellow gold with sturdy clasps to ensure they stay firmly in your ears, after all, you don't want to lose jewellery as beautiful as this.
The solid construction of these beautiful gold earrings is toned down by elegantly set diamonds and deep blue, piercing sapphires which keep them looking cute and dainty, allowing them to be worn every day or saved for best. All we can say is we hope our client loves wearing them as much as we enjoyed making them.
As with all jewellery purchased from House of McCue, these luxury earrings were created bespoke according to client specifications.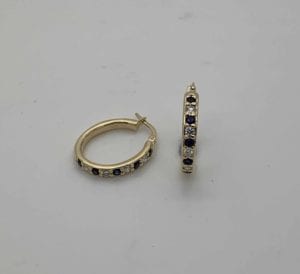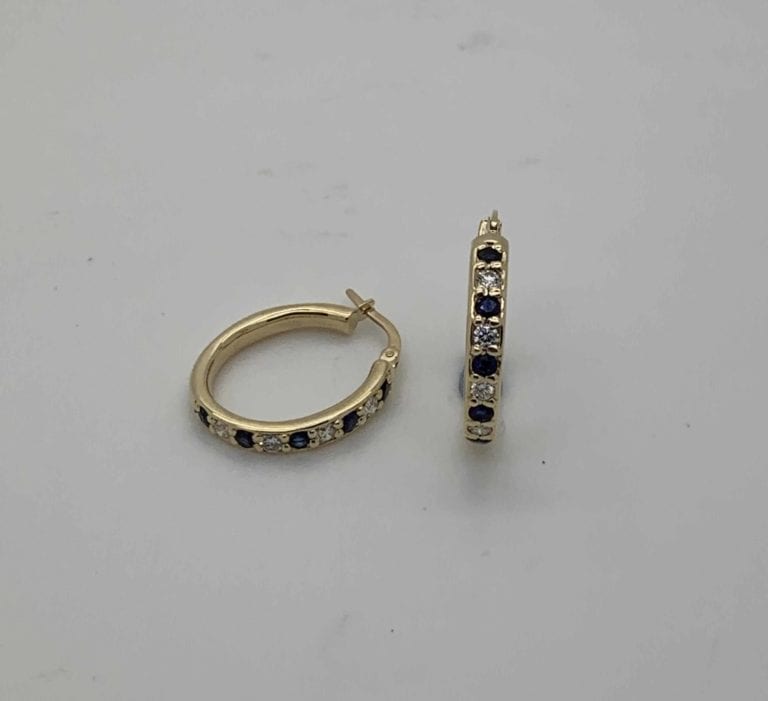 And Last But Not In Any Way Least…………
Contemporary Ladies Crossover Ring
My favourite piece to come out of this week is this stylish, women's crossover ring, which demonstrates the other side of the remodel coin. A large step away from the traditional Halo Ring shown earlier, this contemporary crossover ring has been crafted from 9ct white gold and set with a plethora of stunning diamonds to help catch the light and show off its distinguished curves. 
In my opinion, this ring is a real statement piece, which ideally could be worn every day, saved for best or even used as a unique engagement ring for a loved one.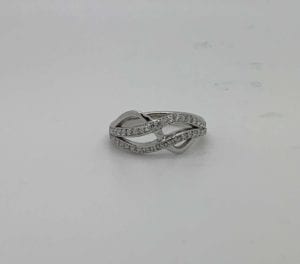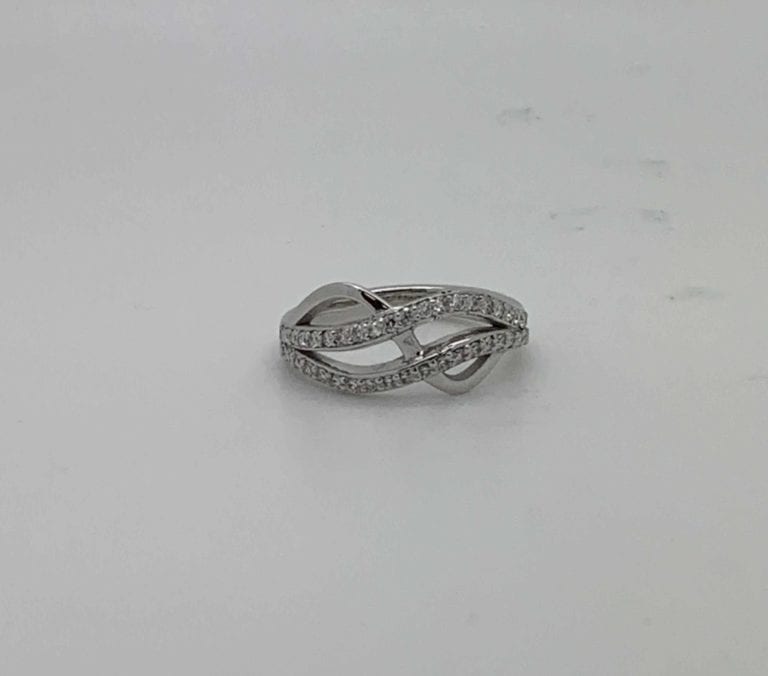 Thanks For Reading!
That's all for this week, but if you feel inspired by any of our lovely bespoke pieces then get in touch today to start your bespoke jewellery journey with House of McCue, and remember we're your personal jeweller meaning we can visit you at your home or at a location of your choosing at a time to suit your schedule. It's just one way we make life a little easier!